Metal Roofing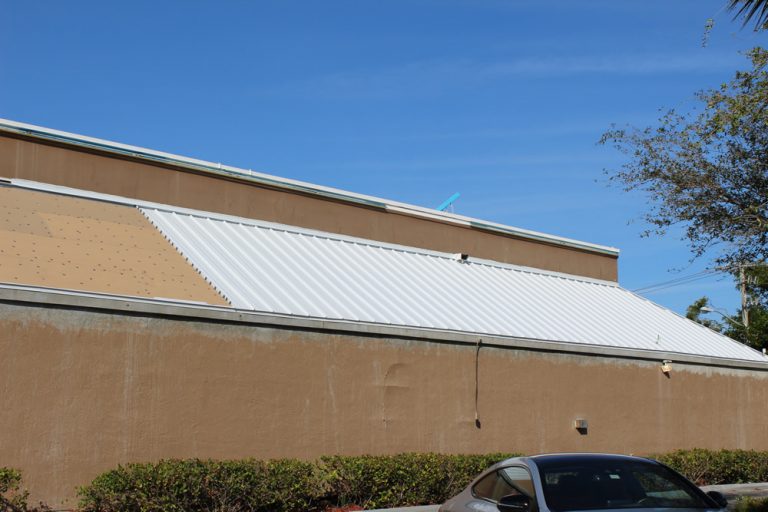 During the late 1700s, the metal roof materials that were popularly used were lead, copper and zinc. In fact, there are a number of historic buildings in the world that were installed with this roof type. Some examples are Thomas Jefferson's Monticello and the Washington Monument. At the present time, this type of roof is now becoming popular.
However, there were some changes that happened in the popularity of metal roofs. The change is mostly about the materials wherein most roofs are now available today. Basically, this type of roofing material covers a lot.
These include stainless steel, aluminum, steel, alloys, zinc and copper. Each of the materials has its unique properties that affect its price, durability and appearance. Today, only a few of the materials are still used today. Others, like copper roof, are no longer manufactured that much. That is because apart from being expensive, it is also hard to obtain.
What are the General Benefits of Metal Roof?
One huge advantage of this roofing material is that it gives homeowners the opportunity to do home upgrades using products that offer long lasting value. Apart from that, this roofing is also environmentally-friendly and energy-efficient.
It becomes energy efficient since metals reflect heat and also block it. Choosing this roofing material from others allows you to benefit from its durability and fire-resistant features.
The Most Conventional Types of Metal Roofing Used Today and Its Benefits
The most commonly used materials today are aluminum and steel.
Aluminum: This type of metal roof is extremely lightweight. This does not rust. However, it is required to be coated or painted for its improved appearance. You need to be aware that aluminum is a soft metal, which is why it gets dents easily.
Steel: The material is sturdier and heavier than aluminum. Steel is highly at risk of corrosion rusting. But, manufacturers have already covered this by applying durable coatings and finishes to prevent these from occurring. Epoxy primer is just one of the coatings that manufacturers apply for this purpose. But aside from protection, this coating also helps in adding color to the roof.








The Benefits of a Metal Roof
The roof is a significant component of your home because it protects it from damage that pests and extreme weather cause. If you live in areas prone to storms and hurricanes like South Florida, you should focus on increasing your safety and protecting your investment from calamity. Installing a durable and high-quality roofing material like metal can help you achieve this goal. Here are the primary benefits of having a metal roof in your South Florida home.
Durability
South Florida residents know the damage that tropical storms cause to any structure. The advantage of hiring Grace Roofing & Sheet Metal to install a metal roof for you during such times is that it can withstand hurricanes and storms.
Additionally, this material is non-porous and can resist leaks, rot, and moisture damage. Metal roofing is also necessary for South Florida's tropical climate because it protects the roof from cracking and other damages that the sun's heat and ultraviolet light cause.
These features will enable your metal roof to have a longer lifespan. The durability will also create more financial benefits for you. For instance, you will not need to hire the experts at our woman owned roofing company to do repairs after every storm. Moreover, you might get an insurance discount because the insurance company knows it will not cover frequent claims for roof replacement or repair services.
Improved Energy Efficiency
The reflectivity and emissivity of a metal roof make it an excellent choice for your Coral Springs, FL home. This roof will reflect light away from your roof and release heat transferred to it faster, hence keeping your home cooler. It will help you save on utility bills because your HVAC system will not need to overwork to maintain comfortable indoor temperatures during hot summers.
Sustainable
Our woman owned roofing company recommend metal because it is more sustainable than other roofing materials. It is recyclable. Therefore, installing it is a way of increasing your safety and, at the same time protecting the environment.
Resistant to Fire
Another advantage of installing a metal roof in your South Florida home is that it is fireproof. This means that it can resist lightning strikes during a storm. You will have peace of mind knowing that this considerable investment contributes significantly to your family's safety.
Boosts Curb Appeal
Metal roofing materials come in many colors and design schemes. You might not necessarily like the plain metal look. However, you can request the best metal roofing company in Coral Springs, FL, to install the color that matches your preferred theme.
Increases Your Home's Value
Besides boosting your home's aesthetic appeal, a metal roof will increase your home's value. It will attract more potential homebuyers when you place it on the market. This is because they know that they will enjoy the roof's benefits and will not have to spend more money replacing the roof after buying the home.
In summary, a metal roof is key to safeguarding your South Florida home. The installation might be expensive, but it offers a high return on investment through reduced energy, insurance, and maintenance costs. Contact our trained professionals at Grace Roofing & Sheet Metal today if you plan to install metal roofing in South Florida. We are the best metal roofing company in Coral Springs, FL.