Welcome to Grace Roofing and Sheet Metal Enterprise, your one-stop solution for all your gutter installation and repair needs. Our team of expert professionals is committed to providing high-quality and efficient services to ensure your satisfaction.
Gutter Installation Services:
At Grace Roofing and Sheet Metal Enterprise, we offer a wide range of gutter installation services to meet your unique needs. Whether you need new gutters for a new construction project or want to replace your old, worn-out gutters, we have the expertise to get the job done right. Our team will work with you to choose the right materials and design for your property, ensuring that your gutters are both functional and aesthetically pleasing.
Gutter Repair Services:
Damaged or clogged gutters can lead to serious problems such as water damage, mold growth, and even structural issues. At Grace Roofing and Sheet Metal Enterprise, we understand the importance of timely and effective gutter repairs. Our team of skilled technicians has the experience and tools necessary to repair all types of gutter issues, from leaks and cracks to blockages and damage caused by weather conditions.
Gutter Installation & Repair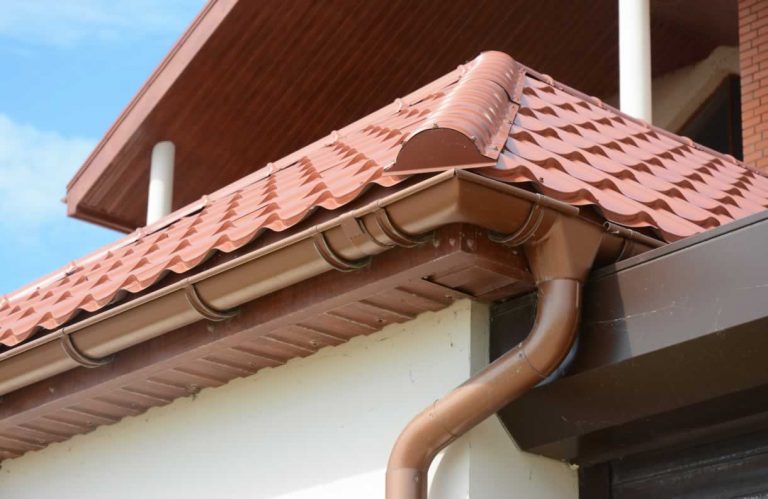 Gutters and downspouts are the major key elements which count in protection of your home while heavy rain, which regularly occur in monsoon months. Gutters prevent your roof board from getting wet and protects the below side of your roof from getting water into there, which will cause more damage. It also protects water from pooling next to your roof foundation.
Our smooth gutter system provides you with the advantage that, there will be no break in the gutter. And if there is no break, there will be no leaks at the time of rain in the future.
Frequently Asked Questions (FAQs):
Q: How often should I clean my gutters?
A: We recommend cleaning your gutters at least twice a year, preferably in the spring and fall. However, if you have trees or debris near your property, you may need to clean your gutters more frequently.
Q: Can I install gutters on my own?
A: While it is possible to install gutters on your own, we recommend leaving it to the professionals. Improper installation can lead to leaks, sagging gutters, and other issues that can cause more damage than good.
Q: How long does a gutter installation take?
A: The duration of a gutter installation depends on several factors, such as the size of the property, the type of gutters, and the complexity of the installation. However, on average, most installations take between 1-2 days.
Q: How can I tell if my gutters need to be repaired or replaced?
A: Some signs that your gutters may need repair or replacement include water damage, sagging gutters, cracks or holes in the gutters, and rust or corrosion. If you are unsure, our team can assess your gutters and provide recommendations for repair or replacement.
At Grace Roofing and Sheet Metal Enterprise, we are committed to providing high-quality gutter installation and repair services to our clients. Contact us today to schedule your appointment and get your gutters in top shape!